Seminário Público
Saturday Feldenkrais ATM
Esta página ainda não está traduzida em Português e, portanto, algumas partes do texto aparecem em Inglês. Pode escolher outro idioma no canto superior direito da página.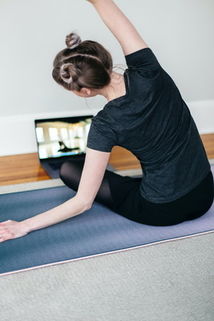 Come and join us for an online Awareness Through Movement (ATM) lesson taught by teachers from our international professional training team. Every Saturday a different teacher, each with their own extensive and varied experience of teaching the Feldenkrais Method, will guide you through a unique ATM lesson generously sharing their knowledge with you. 
Each of the highly effective Feldenkrais lessons taught in this series focuses on a different aspect of human movement, posture and self-organization. These lessons are a fantastic way to deepen your practice of the Feldenkrais Method or to be initiated into this beautiful method by some of the best Feldenkrais teachers in the world.
All you need for each 60-minute lesson is a mat or blanket to lie on. We also recommend having a flat pillow for your head close by. Please wear comfortable clothes that will not restrict your movement (e.g. no tight pants). You will need a stool or a chair for some of the lessons, the best being one with an even sitting surface and no upholstery.
We have numbered the ATM lessons for your orientation: every lesson has a unique name and number (for example "Breathing (lesson 2)" or "A Strong Back (lesson 3)"), however they do not have to be practiced in any particular order. All the lessons are stand-alone Feldenkrais lessons and you can start your personal journey of enhancing your abilities and boosting your awareness with any one of them!
If you come to especially like one of the teachers do look out for other upcoming online seminars with them. Watch this space too for our soon-to-be launched ATM library where you will be able to explore any topics that fascinate you as well as access recorded ATMs that you might have missed or wish to revisit.
Este webinar será transmitido ao vivo através do software de conferência online "Zoom", e será constituído por lições de Consciência pelo Movimento (as chamadas "ATMs", do inglês Awareness through Movement). Por favor, certifique-se de que tem um tapete, esteira ou manta disponível para deitar quando a aula começar. Um apoio plano para cabeça (por exemplo uma toalha dobrada ou almofada pequena) também é aconselhável, apenas certifique-se de que não é demasiado alto ou muito mole.

É possível participar no webinar usando um computador, tablet ou smartphone e, a sua camera e microfone não precisam estar ligados para participar.

Por favor inscreva-se no webinar clicando no botão "Registe-se já".

Após o pagamento da taxa de inscrição, receberá um e-mail de confirmação com o seu link pessoal para participar do webinar. Por favor, guarde este link e não o partilhe com outras pessoas.

Se estiver a utilizar o Zoom pela primeira vez, é aconselhável que instale o software ou a aplicativo Zoom para um bom funcionamento da sessão. Por favor, reserve de 10 a 15 minutos para a instalação do app Zoom antes do webinar.